It's no secret that a significant amount of your home's heat, air, and energy loss occurs at your windows. Regardless of the type of glass, double or single panes, and the surrounding climate, windows present a challenge because they are literally openings to the outside world. Hunter Douglas knows this struggle and has window coverings and features to make your windows more energy efficient, and that energy efficiency turns into savings on energy costs for you.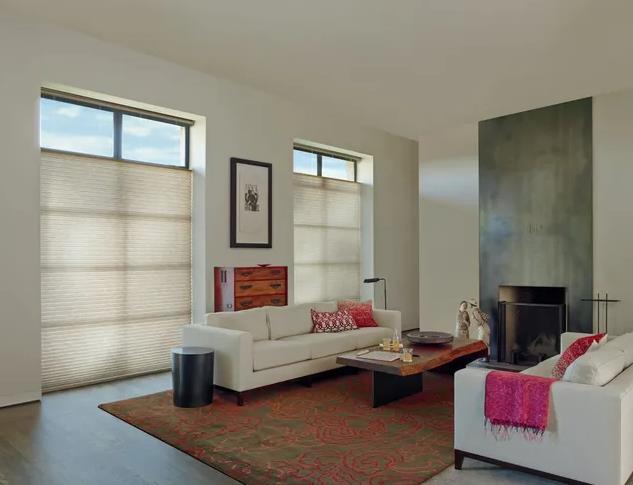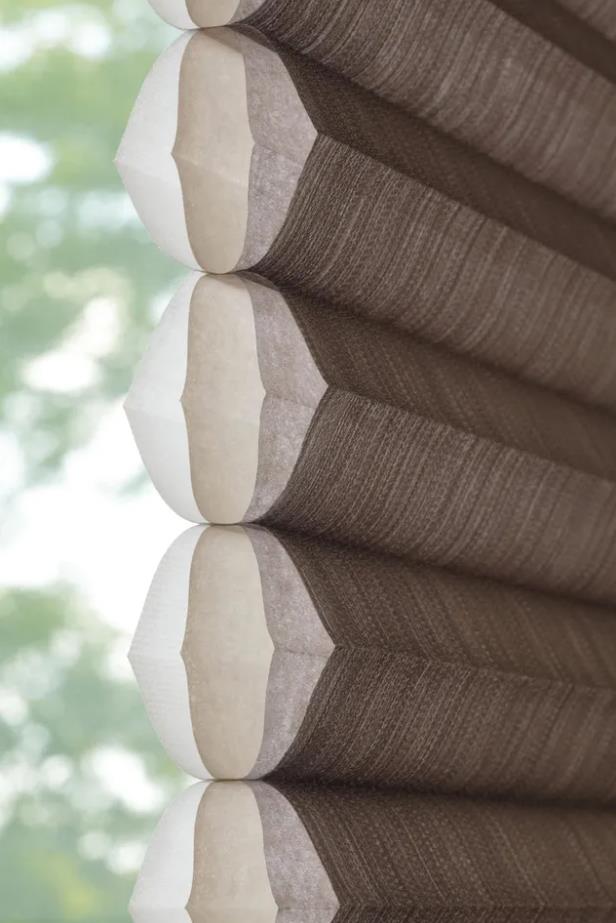 Avoid Energy Loss at the Window
There are three major ways that Hunter Douglas products are making your home more energy efficient and increasing your energy savings.
Insulation is the clearest way that curtains, shades, and blinds can make your windows more energy efficient. When you are heating your home in the winter, that heat can easily escape through uncovered windows. In the summer, your air conditioning is having to work twice as hard to cool your home when that cold air is literally going out the window. Window treatments help keep that from happening by creating a barrier between your home's indoor climate and the outside. Hunter Douglas window coverings use high quality materials to insulate your home even more meaning your HVAC does not have to work overtime.
Similarly, the sun plays a large role in heating your home. Leave your windows uncovered on a hot summer day, and you will quickly see how hot the atmosphere inside can become from the sun alone. Hunter Douglas products use clever designs to limit the amount that the sun can overheat your home. Duette® Architella® Honeycomb Shades use a honeycomb within a honeycomb design to catch the sun's heat inducing rays and prevent them from turning up the temperature in your home.
Another way to have more efficient windows is to use them productively to heat your home. You can intentionally draw natural light from the sun into your home through your windows with a process called daylighting. Closing shades after the sun has set or is no longer providing natural light and heat allows you to capture that warmth and reduce the amount of time you are running your heater. Hunter Douglas automation and motorization products, like PowerView® Automation, make this even easier. Using the PowerView® app, you can even set your shades or curtains to raise on their own every day and close again at sunset.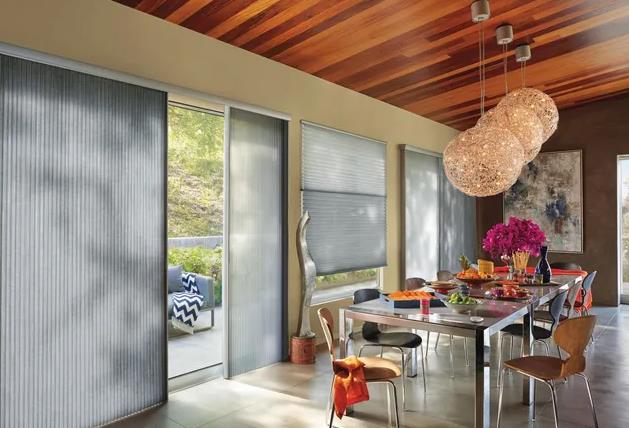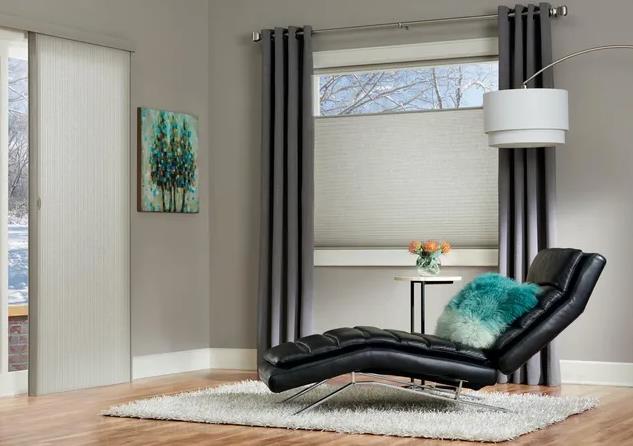 Not all windows are made the same, and the windows in some houses are likely more efficient than others. Hunter Douglas is here to make sure that, regardless of how efficient your windows are, you can still see energy savings and a more comfortable home.
Each curtain, shade, shutter, blind, and sheer made by Hunter Douglas is designed to perfectly suit your needs. Interior Motif is here to make sure you make the perfect choice from all these great options. The professionals at Interior Motif will help you determine the best color, style, and type of window treatment to make your windows more energy efficient.