So often the biggest reason to choose a certain window treatment over others is because of its ability to control light. If it were not for light that filters into a room through windows, then there might not be any need for any window coverings. When you are choosing your curtains, shutters, blinds, or shades, make sure that you are considering how well these curtains are filtering light since that is what they are meant to do! Hunter Douglas has the best options in every style of window covering for you to choose from.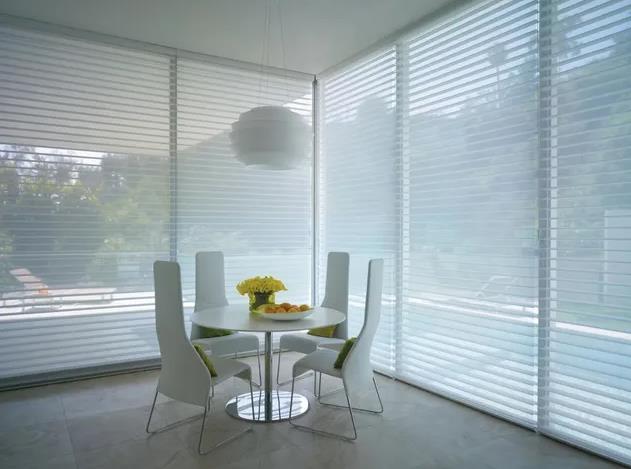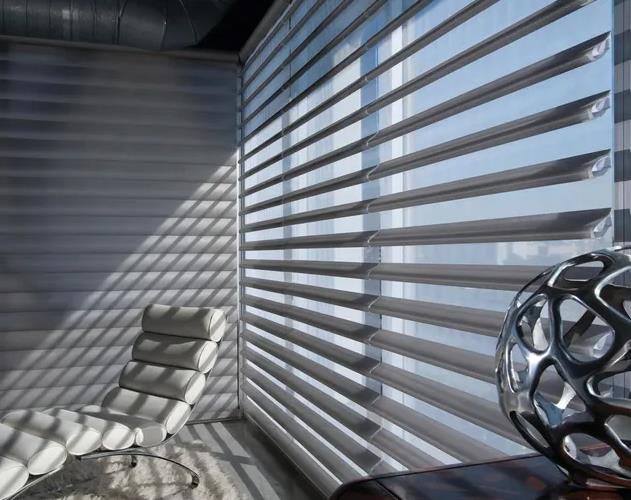 Light-filtering is not just about setting a tone in your room. There are many benefits to window treatments that filter light that you might not be considering. Glares, for example, can be a huge frustration when you are trying to watch a piece of media in your living room. Light filtering shades and curtains are a great way to ensure that those glares are reduced.
Additionally, UV light entering your home uninhibited can wear down your furniture and other possessions. Furniture, art, and hardwood are all at risk of having colors washed out and damaged from constant exposure to UV light. Shades, blinds, sheers, and curtains are a great way to limit this exposure to ensure a long life for the vibrancy of your possessions.
Many of our shades filter out at least 75% of the sun's harmful UV rays when installed over double-glazed glass windows. Some products and fabrics provide even greater protection, up to 99%, when the window treatment is fully lowered or closed.
There are easy solutions to preventing any light from entering a room, but most people don't want to board up their windows. What they want is the control to allow light in when they want and to redirect it or block it when they don't want it. Hunter Douglas offers many products that puts that control in your hands and gives you the power to choose when and how light comes into your home.
Silhouette® window shadings have S-shaped vanes included that can be adjusted to varying angles. This innovative design gives you total control to deflect and direct sunlight precisely where you want it.
Hunter Douglas also has the Duolite® feature on many of their shade products. By essentially doubling the room darkening fabric and allowing them to operate independently, a curtain with Duolite® can provide boundless variation and options for privacy and light control.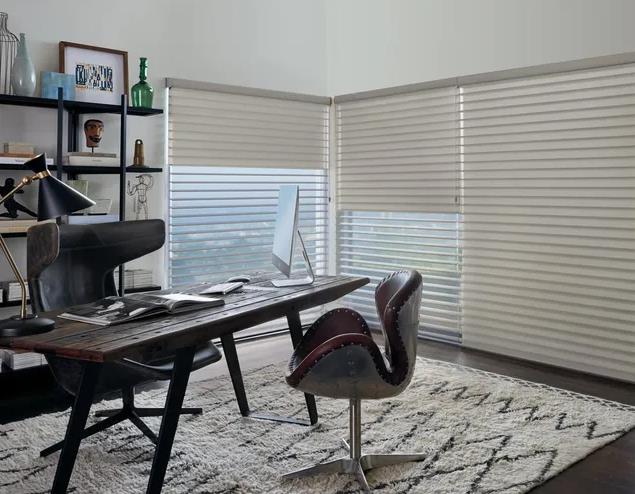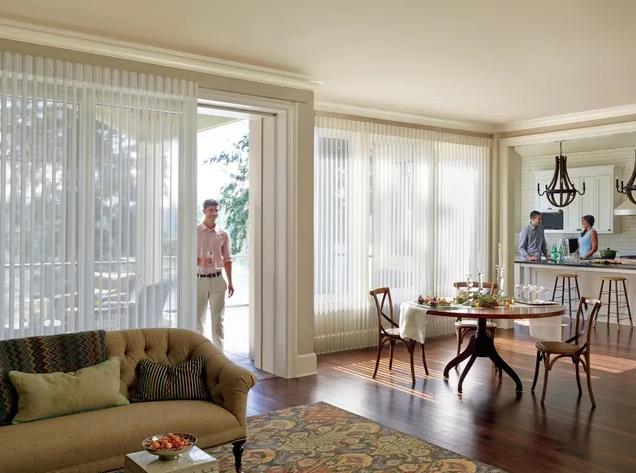 Hunter Douglas doesn't just have different products to give you more light filtering options, they also offer differently functionalities. Hunter Douglas shades include a unique Top-Down / Bottom-Up operating system, which allows you to open your shades from the top or the bottom. Hunter Douglas products put controlling natural light into your hands!
Each curtain, shade, shutter, blind, and sheer made by Hunter Douglas is designed to perfectly suit your needs. Interior Motif is here to make sure you make the perfect choice from all these great options. The professionals at The Shade Place will help you determine the best color, style, and type of window treatment to help filter light coming into your home.