Window treatments are like the jackets of interior design — they tend to be the last thing you add, but can dress a room up or down depending on the style. Similar to how a tailored blazer can add an element of sophistication, or how a jean jacket might add a casual or edgy look to an outfit, a full drake can add elegance to a room while a simple Roman shade keeps things simple and streamlined. Call Interior Motif and speak with our window treatment experts for some guidance on how you can elevate your home.

Consider the Window Treatment's Purpose
When you think about what the purpose of your window covering will be, it becomes easier to narrow down your options. The majority of any window treatment is just for their aesthetic appeal, and others choose their window coverings for privacy or UV blockage. Whatever your reasons are for selecting your window treatments, consider its function, and then choose the style of the treatment.

Install Blinds Where the Architecture Calls For It
Sometimes, the shape of a space dictates what window treatments you should use. If the architecture of a building doesn't allow for a rod to be hung across the wall — for instance, if the room has dormer windows or slanted ceilings, or there is a window in the corner of a room — blinds are typically the best choice. What we recommend doing in this case is investing in wood slatted blinds along with decorative, sheer blinds that you keep on the sides.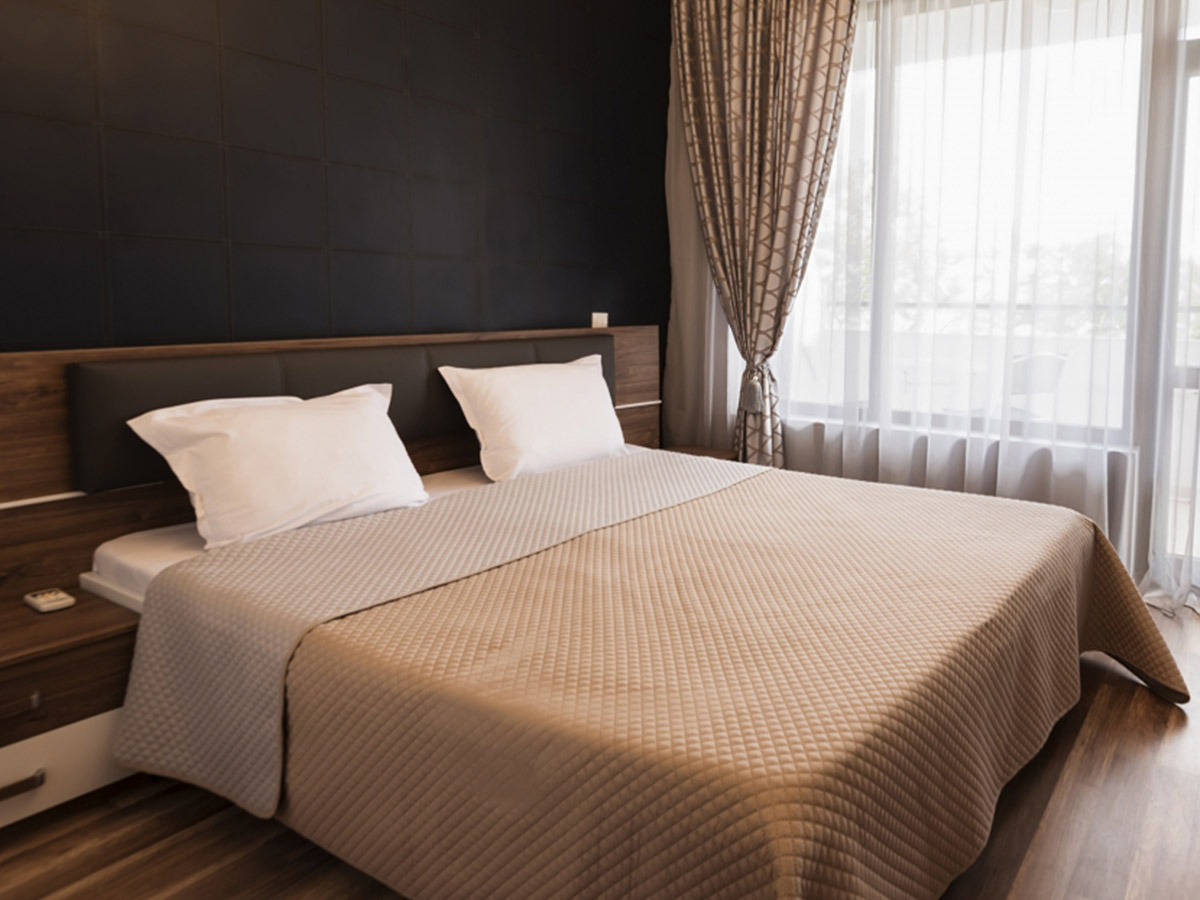 Avoid Opting for a New Look in Every Room
Unless your home has the eccentric and whimsical personality to pull it off, we suggest limiting how many times you change your window treatments from room to room. Consistency is important for a home to feel cohesive, and there is nothing like consistent window coverings to pull your home's interior together. We like using similar treatments throughout the home, playing them up or down depending on the room. Casual window treatments like natural woven shades or shutters are great for bedrooms, where side drapery panels and soft linens can dress living rooms up.

Familiarize Yourself With the Difference Materials
Window treatments come in a variety of materials. From blinds and shades to drapes and curtains, the materials can include wood, faux-wood, plastic, or satin, and each material impacts your home in different ways. Heavier materials will add grounding feelings to the room whereas a lighter material, like linen, will give the room a more airy feel. The material you choose for your window coverings usually pertains to its function.
This is not meant to be an exhaustive list of tips for choosing window coverings for your home, as budget, the decor of the room, and the type of window all impact your choice. If you need help selecting a window treatment for your home, then contact the team at Interior Motif and schedule a design consultation. We would be happy to meet with you and help you choose the best window treatments for your home. Give us a call today.