Washed Ashore Plastic Gets new Life
Estimates suggest that 9 million tons of plastic waste dumps into the world's oceans every year. The ocean currents, wind and waves form giant collections of this plastic which, in turn, become floating hazards and kill our sea animals.
Hunter Douglas is proud to be part of a program that has already reclaimed over 30 tons of plastic waste washed ashore. What's more, we've put it to good use.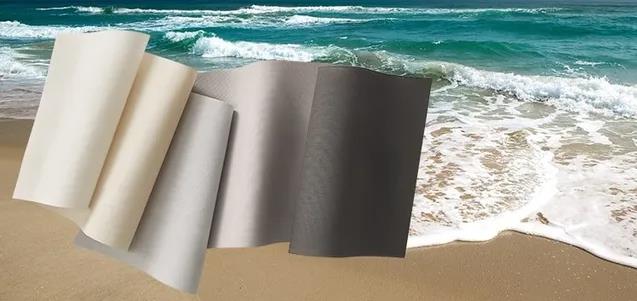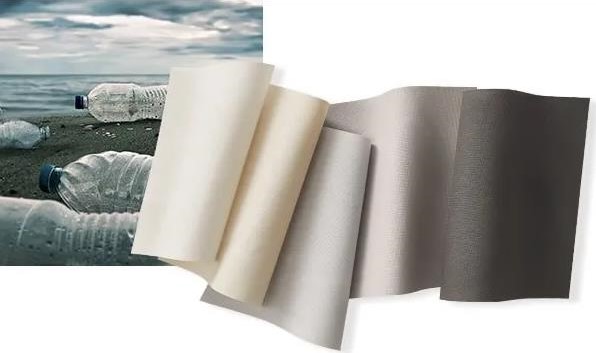 Introducing GreenScreen® Sea-Tex™ Fabrics
Hunter Douglas has partnered with Bionic®, a mission driven material engineering company that has established coastal recycling infrastructure in developing nations that delivers fully traceable textiles from marine and coastal plastic. Hunter Douglas engaged with Bionic to fabricate a yarn, engineered from recovered coastal and marine plastic, to be used as the key ingredient for our new GreenScreen® Sea-Tex™ screen shade fabric. The new Sea-Tex fabrics are exclusive to our Designer Screen Shades product line, and are available in five neutral tones each with a 3% openness. Designer Screen Shades are expertly crafted to provide privacy, UV protection, glare control and view-through, all while filtering sunlight.
GREENGUARD Indoor Air Quality Certified
As part of Hunter Douglas' commitment to sustainability, they have undergone rigorous testing and certification from UL Environment to verify that their products meet GREENGUARD standards for low chemical emissions into indoor air during product usage. Along with the distinctive style and superior quality you've come to expect from Hunter Douglas, GREENGUARD Certification provides the assurance that Hunter Douglas products contribute to healthier indoor air quality in your home. Visit greenguard.org information on the GREENGUARD testing and certification processes. The GREENGUARD Indoor Air Quality Certified Mark is a registered certification mark used under license through the GREENGUARD Environmental Institute.